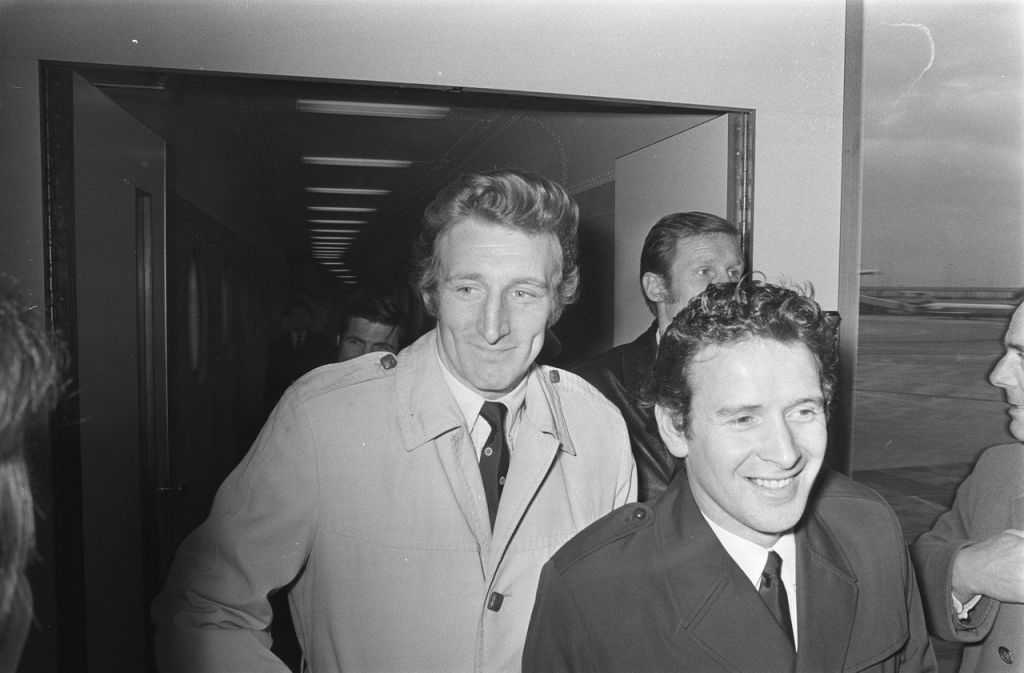 A lion from Lisbon and much more, part 2
With a League Cup winner's medal in his pocket, Hearts forward Willie Wallace has decided to add more honors to his collection. Celtic would prevent a potential Tynecastle Cup brace in that 1962/63 season by knocking out Georgie's men from the Scottish Cup on Wednesday March 6, 1963, despite Willie's opener at Parkhead in the 10th minute , goals from Bobby Murdoch, John McNamee and John Hughes seeing the Celts 3-1 on the night. Hearts would end the League season one point behind Celtic, fourth.
The following season, the Bhoys would finish ahead of Tynecastle's men in third place only on goal average, both clubs with identical records as Rangers and Kilmarnock again won the top two places. However, the 1964/65 campaign would see another personal career milestone for Willie achieved in the fall, before we saw an incredible end to the season with Celtic and Hearts in the center of the action.
Another ridiculously tough section of the League Cup had seen Celtic beat Kilmarnock, Hearts and Partick Thistle to advance to the final, where two goals from Garngad's man Jim Forrest would see the Hoops lose 2-1 to Rangers , despite a goal by Hampden from teenage wing sensation Jimmy Johnstone. Ronnie Simpson had joined Celtic from Jock Stein's Hibernian in September, as the pieces continued to adjust for that glorious night in Lisbon in 1967.
On Wednesday November 25, 1964, Willie Wallace of Hearts made his international debut for Scotland, in an international home game against the Six Counties in Hampden. He would be in excellent and familiar company in front of 49,000 spectators. At the back was his former youth football training partner Alex Hamilton, now of Dundee, while his former Raith Rovers teammate Jim Baxter, a month before his broken leg in Vienna, was the Scots captain. The great Denis Law was there, with his Old Trafford colleague George Best lining up for the Irish, which also included goalkeeper Pat Jennings and were led by former Celtic captain Bertie Peacock. The only current Celt in sight was left-back Jim Kennedy, who won his sixth international cap.
The full training in Scotland for Willie's debut was as follows:
Campbell Forsyth (Kilmarnock)

Alex Hamilton (Dundee)
Jim Kennedy (Celtic)

John Greig (Rangers)
Jackie McGrory (Kilmarnock)
Frank McLintock (Arsenal)

Willie Wallace (Hearts)
Denis Law (Manchester United)
Alan Gilzean (Dundee)
Jim Baxter (Rangers)
Davie Wilson (Rangers)

All five goals were scored in the first half hour, Best and Willie Irvine for Northern Ireland while Alan Gilzean and a brace from Davie Wilson made a winning debut for Willie Wallace with Scotland.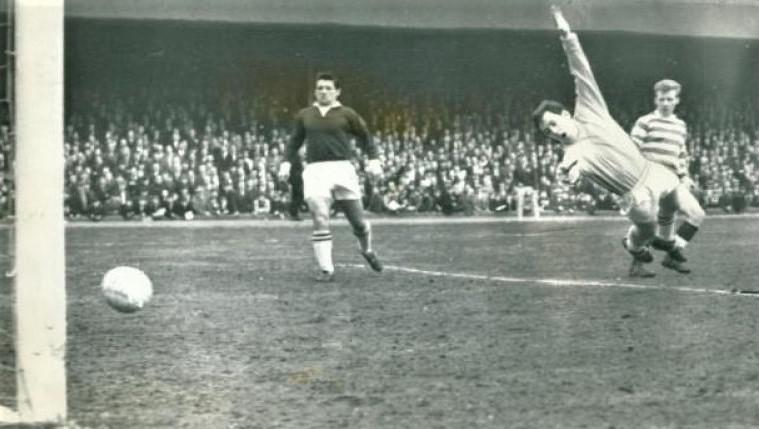 Willie led the attack for the League-leading Hearts at Celtic Park on Saturday, January 16, 1965, a second Hoops start for Bertie auld, who resigned two days earlier from Birmingham City. Gorgie's men would win 2-1 despite an equalizer from Tommy Gemmell, one of five men from Team Bhoys who would appear with Willie in Lisbon just over two years later. This completed a league brace against Celtic for Hearts, Wallace having been on the scoresheet at Tynecastle in September 1964, in a 4-2 victory over a Celtic team that had full-back Ian Young in center and l winger Tommy Curley making his only appearance in the Hoops. Celtic's goals that day had been scored by Bobby Murdoch – again – and Bobby Lennox.
It had been a much-needed boost for Hearts, who had approached Christmas undefeated in the League before three losses in four games over the holiday season brought the field closer to the leaders. An ultimately disastrous 3-1 loss to Kilmarnock at Rugby Park was followed by two losses in 24 hours as the Bells brought 1965, a 1-0 loss to Jock Stein's Hibernian in the Ne-erday derby at Tynecastle followed by a 3-2 reverse at Dunfermline East End Park the next day.
A second Hearts hiccup duly followed, as January turned into February, a 2-1 loss at Love Street followed by a 1-1 draw at Ibrox and then a disastrous 7-1 at home at Dundee, with Andy Penman and Kenny Cameron grabbed Tynecastle hat tricks, the final ignominy being that the Hearts' only goal that afternoon came from a home goal from Alan Cousin at 0-7.
To their immense merit, Gorgia's men fought back, a fine 3-0 victory at Pittodrie on the penultimate Saturday, meaning only a 2-0 or worse loss in the final home game against second-placed Kilmarnock could prevent the title from heading to Tynecastle. Unfortunately for Willie, that's exactly what happened, as Willie Waddell's men won their only Scottish Championship in the manager's last game before moving on to journalism. He later resurfaced in Ibrox.
Meanwhile, on the same day, Saturday April 24, 1965, some forty kilometers to the west, more than 108,000 supporters gathered in Hampden to witness the start of a dynasty, as Celtic's Jock Stein won the first of what would be many major honors in this glorious era in our history, a brace from Bertie Auld and a late and flashing header from captain Billy McNeill enough to knock out Dunfermline Athletic 3-2, consoling himself for the loss in final four years earlier, when Jock had been in charge of the Pars.
Willie's next appearance for Hearts against Celtic would be more memorable for me than for him, as I think it was my first game against Celtic. This took place on Saturday October 9, 1965, and a Celtic team comprising seven starters from Lisbon plus Ian Young, Charlie Gallagher, Joe McBride and John Hughes were leading 5-0 against the Edinburgh team before two late goals from Alan Gordon does bring a semblance of respect. to score at 5-2.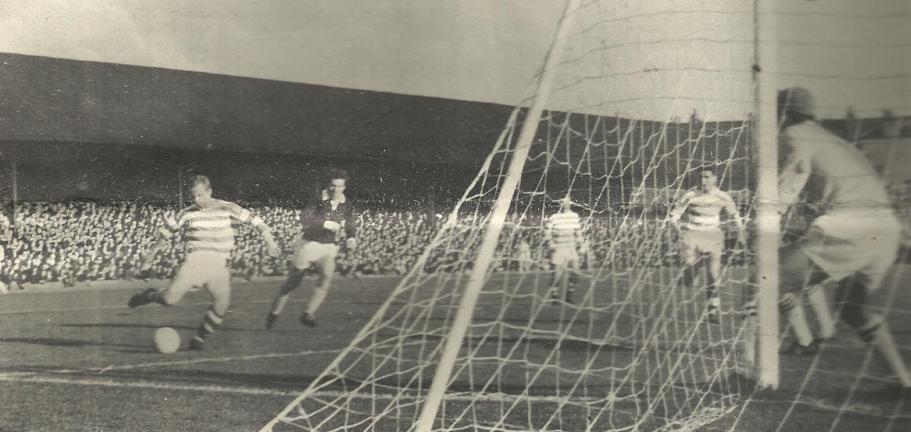 There would be a rematch at Tynecastle on Saturday January 29, 1966. It was the infamous occasion when Celtic arrived from Georgia around 11pm the day before, after enduring a horrific trip from Tbilisi, where they had knocked out Dinamo Kiev. European Cup winners. 'Cup in the middle of the week, heading to Celtic Park for a training session at midnight. Nearly 46,000 spectators gathered in the stadium on Gorgie Road the following afternoon to watch Hearts hotshot Willie Wallace score twice in a 3-2 victory for the hosts.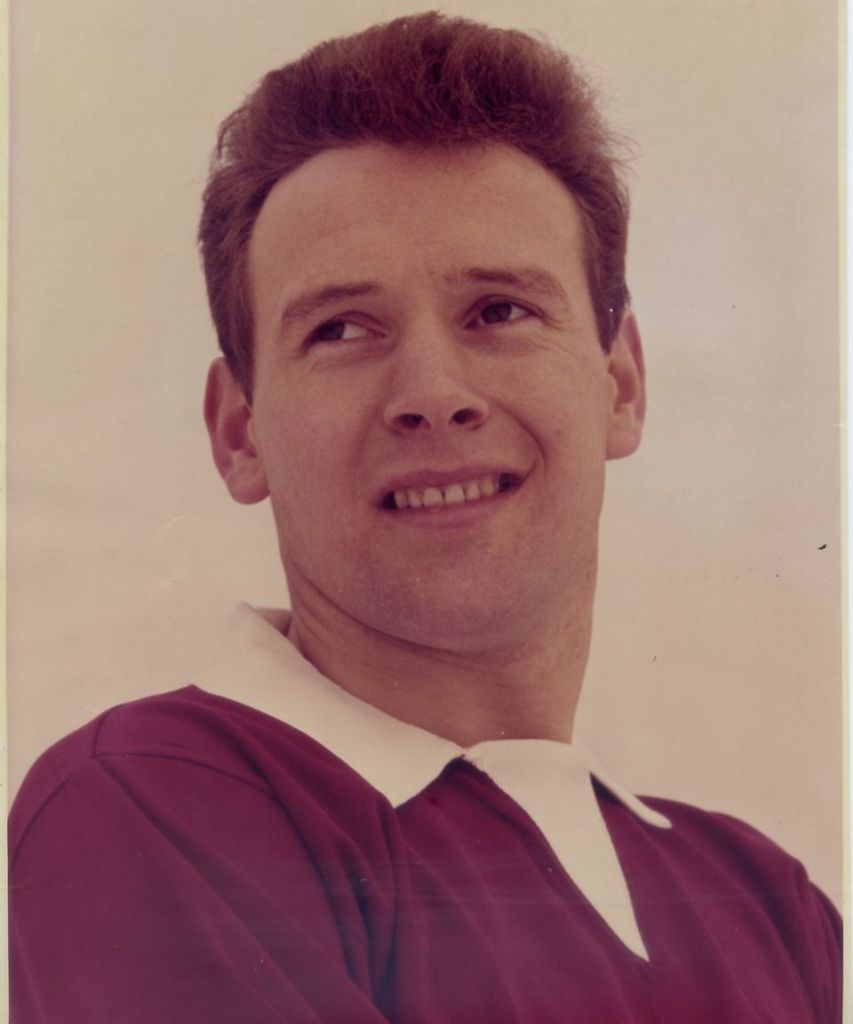 The teams would be paired again in the Scottish Cup quarter-final. A few weeks later, again at Tynecastle. Another 45,000 tickets were sold for this one played on Saturday March 5, 1966, and many more would have gained entry as the players were taken off the pitch early following a fan spill over to field.
When play resumed after 10 minutes, Willie Wallace led the hosts in front midway through the first half, the first of three goals in a crazy three minutes. Seconds later, Bertie Auld broke the offside trap to chip away at the Celts' level, only to watch in horror as Ronnie Simpson missed a corner and Anderson again steered Hearts ahead. Three minutes into the second half, it was his counterpart's turn to hold his lead, as Jim Cruickshank allowed a weak drive from Joe McBride from outside the box to squirm for 2 -2, the signal for another invasion of land.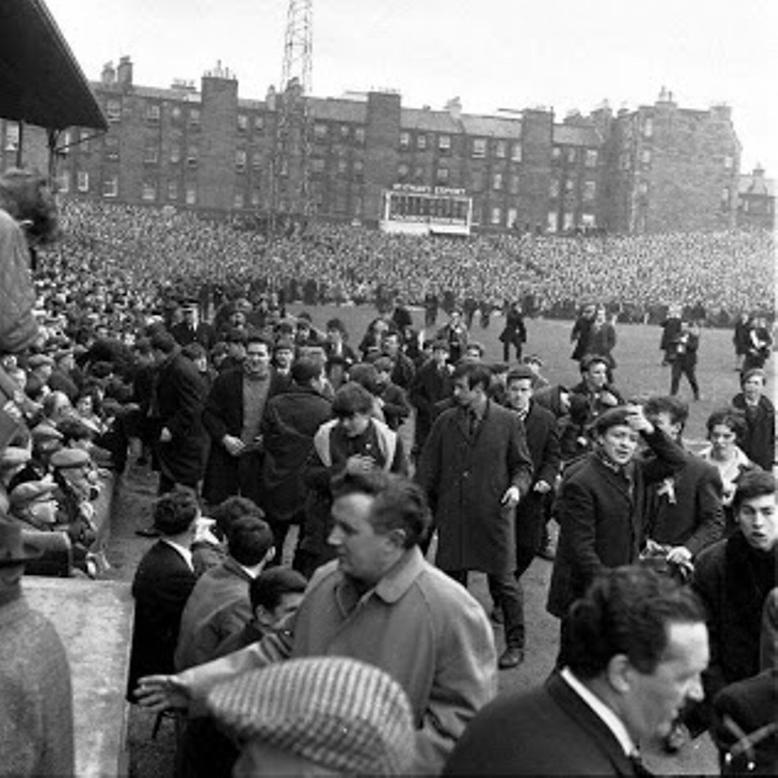 Six minutes later the Celts were ahead, Steve Chalmers following after goalkeeper Cruickshank blocked a point blank shot from Jimmy Johnstone, to get the ball home. With time running out, Hearts equalized, Wallace's cross made his way to the far post where Johnnie Hamilton passed Simpson for 3-3.
The interest was such that more than 72,000 people made it to Celtic Park four nights later, a record at the time for a midweek game, with the kick-off being delayed to allow entry for fans. . The Hoops' support in that crowd would prevail as the Celts led 3-0 thanks to Jimmy Johnstone, Bobby Murdoch (how often did he score against Hearts?) And Stevie Chalmers. With seven minutes remaining Willie Wallace added another goal to his growing collection against Celtic, with Simpson at serious fault again, however, the Bhoys progressed comfortably to the semi-finals by 3-1, both games watched by a combined assist. nearly 120,000 supporters.
In a few weeks, Willie would line up alongside several Celts for the biggest game of his career to date, Home International v England in Hampden ahead of 123,000.
The Scottish team which entered the field for Willie's second international cap on Saturday April 2, 1966, lined up as follows:
Bobby Ferguson (Kilmarnock)

John Greig © (Rangers)
Tommy Gemmell (Celtic)

Bobby Murdoch (Celtic)
Ron McKinnon (Celtic)
Jim Baxter (Sunderland)

Jimmy Johnstone (Celtic)
Willie Wallace (Hearts)
Denis Law (Manchester United)
Billy Bremner (Leeds United)
Willie Johnston (Rangers)
Scotland would find themselves constantly chasing after the game that marked Tommy Gemmell's first appearance for his country, having lost two goals behind Geoff Hurst and Roger Hunt in the half hour. A characteristic header from Denis Law brought the Scots to a level tie before the break, only for Hunt to add his second and England's third two minutes into the second period. We then had the magnificent sight of Jimmy Johnstone rushing forward to score his first goals in the Scottish Navy, however, sandwiched between these there was a Bobby Charlton special, as England prepared for his own magical summer, winning 4-3.
Ten days after that momentous occasion, another, this time off the field, as baby Lynn joined the happy Wallace clan.
Daddy Wallace would make his third start for Scotland before the end of the 1965/66 season, playing a friendly against the Netherlands on Wednesday 11 May 1966 in front of a crowd of 17,000 in Hampden. The Dutch squad that night included two players Willie Wallace would face over the next decade while wearing different colors, goalkeeper Eddy Pieters Graafland from Feyenoord and tall Pete Keizer from Ajax.
Willie therefore scores regularly for his club and is now making a name for himself as an international player.
There are rumors of interest from clubs in England, with Newcastle United and Stoke City listed as possible contenders amid talks over a record transfer fee of around £ 80,000.
And most importantly, he has a new baby girl for him and Olive.
Life couldn't get any better as the 1966/67 season loomed on the horizon.
Could he? To be continued…
Matt Corr
Follow Matt on Twitter @Boola_vogue