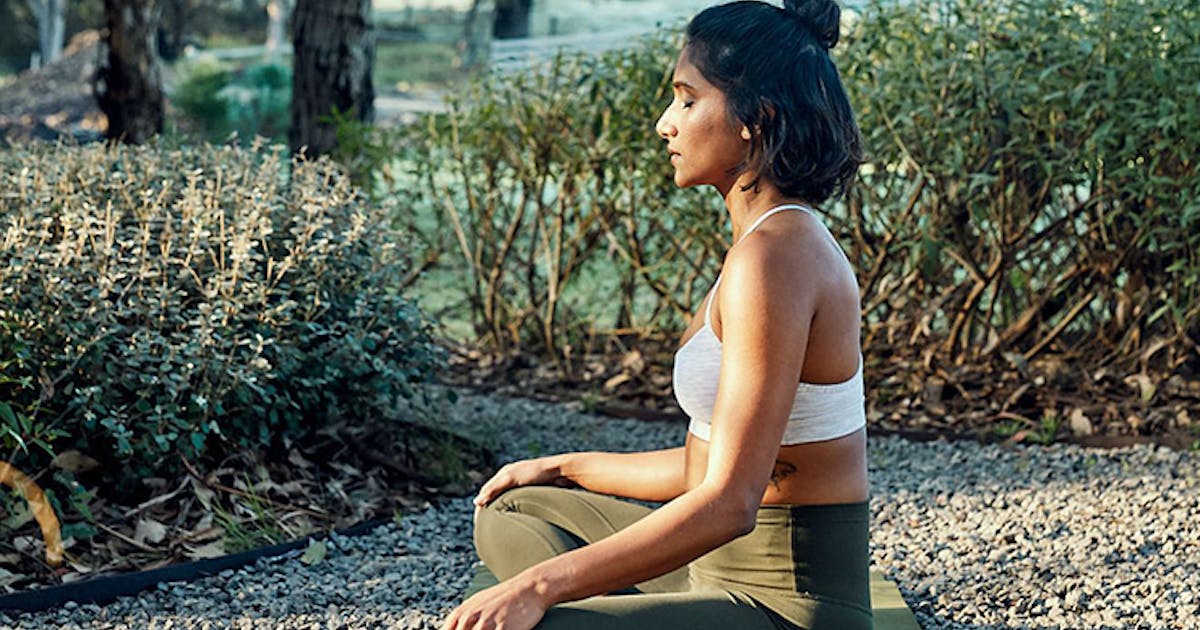 All the reasons you need to visit Wanderlust True North Festival
Wanderlust is back with its renowned and famous wellness events with an exciting new concept, True North. Hosted by celebrity chef and entrepreneur Sarah Todd, True North will take place this month in Sydney and Melbourne featuring a glorious line-up of musicians, teachers, thinkers and artists for an afternoon of yoga, music , meditation and inspiring stories. With amazing guest speakers too, you're in for a truly uplifting and inspiring celebration of all things wonderful.
With an overwhelming amount of attractions and fabulous stalls, we thought we'd highlight a few of our favorite events we hang out for:
Meditation & Sound Vibrations With Laura Poole
Laura Poole is a Vedic meditation leader, teacher and entrepreneur who has inspired countless people in this space over the past decade by teaching people the importance of prioritizing mental and physical health and how to it can really make a difference in the world. For this special occasion, she will be collaborating with soulful vocalist and sound healer Benny Holloway to take you on an unforgettable guided meditation journey that will help you reconnect with your highest self.
Yoga Flow & DJ Set with Tahl Rinsky and Nick Littlemore
Chris Hemsworth's yoga teacher, Tahl Rinsky, will close this mind-blowing event with a unique breath-focused yoga flow suitable for all levels with Pnau frontman DJ Nick Littlemore mixing the perfect ambient electronic soundtrack . This all-consuming sensory experience will leave you in an absolute trance and keep your mind buzzing long after you get home.
Cultural Tales with Adam Goodes
AFL legend and Australian of the Year, Adam Goodes is incredibly passionate about raising awareness about racism and empowering the next generation of Indigenous Australians. We will have the chance to hear all about his personal journey of cultural identity, connection to the country and anti-racism during a very special and intimate session.
An Acoustic Session With Emmanuel Jal
Emmanuel is a South Sudanese-Canadian hip-hop artist who uses his voice to speak about peace and reconciliation based on his chilling experiences as a child soldier in South Sudan. He has since become a political activist and ambassador for peace, recently publishing his own autobiography War Child which provides horrifying insight into the atrocities of child slavery and the effects of war on third world countries. Emmanuel will use his melodies to take us on a journey through his life and experiences that will captivate and enchant his audience.
If that wasn't enough, there's even an endless array of fabulous curated market stalls where you can find beautiful artwork, treats and gifts from local designers while supporting local businesses. There will also be plenty of concerts, interactive wellness exhibits, and experts ready to help you find your own True North.
To find out more and grab your tickets from $62, head here for Melbourne or Sydney Celebrations.
The details
What: Wanderlust—True North
When: Saturday September 17 in Sydney and Friday September 23 in Melbourne
From $62, grab your Melbourne or Sydney tickets now.
Editor's note: this article was produced in partnership with Wanderlust. Thank you for supporting the partners who make Urban List possible. To read our editorial policy, click here.
Image credit: Wanderlust via instagram