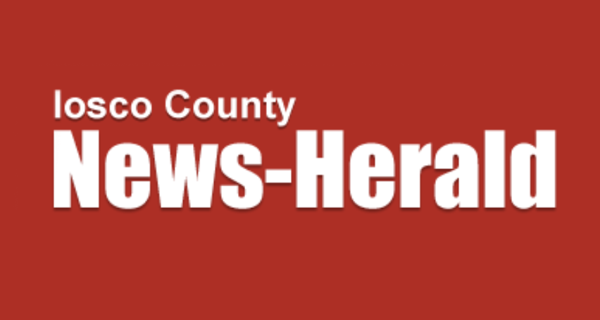 Community cohesion is on display at the Sand Lake Summer Family Festival |
NATIONAL CITY — For an annual event in National City, "A Community Working Together" was chosen as the slogan this year, and everyone who attended signed on to the meaningful motto.
Presented by the Sand Lake Heights Men's Association, the 54th Annual Sand Lake Summer Family Festival took place over three days this weekend, August 12-14.
Although participants came from all over, the planning for the occasion and the activities to come were due in large part to local efforts.
With the community-driven mantra in mind, everyone played their part. In addition to those in the men's association, this included local business owners, residents and other volunteers; festival presidents Ed Fischer, India Wondero and Betty Parks; Grant Township Fire Department (GTFD) personnel; and members of the Sand Lake Heights Ladies Auxiliary. A number of event sponsors and suppliers are also drawn from the community.
Among the attendees were a local duo who know the festival as well as they can – given they helped start it over five decades ago – Dale and OnaLee Strauer.
They've participated in the event every year since and, "I'm very proud of it," Dale said.
Most recently, in what he said was quite an honor, the Strauers were named King and Queen of the 2022 Sand Lake Festival.
Married for 53 years now, Dale said the two met while OnaLee was living in Grant Township and, "We're still here."
Considering how they originally got to know each other through volunteering in the community and hosting the first festival, their selection as royalty for this year's event made the moment even more special.
While the Strauers were among the festival's veteran fans, some attendees also experienced the event for the first time in 2022.
This included Dearborn residents Amelia, 5, and Thomas Orlewicz, 2. Next to Sand Lake, their family also owns a house in Floyd Lake. As they made their way to a park in National City over the weekend, it was the large bouncy houses set up on the property of the men's association that first caught the children's attention and drew their attention to the festival.
While browsing the attractions, they took advantage of the interactive and energetic opportunity provided by one of the event's suppliers, Shoreline Fitness. Here guests like Amelia and Thomas were able to try cardio drums.
Banging their drumsticks on a large exercise ball, participants followed the fun moves demonstrated by the instructors, all set to tunes of upbeat music, not even realizing they were also getting a workout in the process. .
On top of that, the tasty concessions sold by That's My Dawg and the multiple bouncy houses that were available, other vendors and artisans offered everything from lawn ornaments and flags, to farm-fresh eggs.
Souvenir t-shirts from the event in a wide range of colors, printed with the phrase "A Community Working Together", could also be purchased.
Unique blankets and other knitted items were also brought to the festival by Cheryl Stroub, Coleman, while handmade wreaths – featuring many holiday, seasonal, patriotic and even movie character-themed styles – were presented by both Bobbie Blemaster, Ovid, and those of Page's Wreaths in National City.
There were a variety of entertainments that spectators could take part in during the three days of celebration, such as an euchre tournament; price drawings; a breakfast buffet presented by the Sno-Goers; music provided by those of DJ Justified Entertainment; multiple opportunities to participate in a round of bingo; several Big Wheel & Pull Tabs events; old-fashioned children's games; a beer tent for adult participants; a Retirees Day meal sponsored by the Iosco County Commission on Aging; a cornhole tournament; and dancing, accompanied by live performances by the band Opposite side.
The annual festival wouldn't be complete without Firemen's Famous Hamburgers, available Saturday and Sunday, and cooked on-site by GTFD members. As the smell of the grill drifted through the event grounds, drawing throngs of people eager to dig in, the famous patties once again lived up to their name this year.
Another Sand Lake Summer Family Festival tradition is the parade that starts in Eagle Park and ends at the event venue. Among the participants in this year's Saturday morning procession were those driving everything from ATVs and classic cars to tractors and ornately decorated golf carts; establishments like Sand Lake Excavating, Seven Lakes Gifts, Mc-Nutt's Log Splitting and Shoreline Fitness; members of the Iosco County Sheriff's Office, Hale Area Veterans and the GTFD; and 2022 festival royalty.
For the latter, in addition to the Strauers serving as king and queen, the Sand Lake Summer Family Festival named 8-year-old Kylee LeBeau as its junior queen and 7-year-old Aleeonna Tiggs as the princess.
Divided into different categories, the winners of the latest fashion show are listed below.
Floats: Ben Rizzo, first place; Sand Lake Excavating, second; and the king and queen's chariot, third.
Cars: Lee Grable, first place; Bill Lindsey, second; and Travis Knebusch, third.
Golf Carts/Side by Side: Phil Griffin, first place; Marsha Stoutenberg, second; and Dustin Culhane, third.
Tractor: Randy Volkenant, first place.