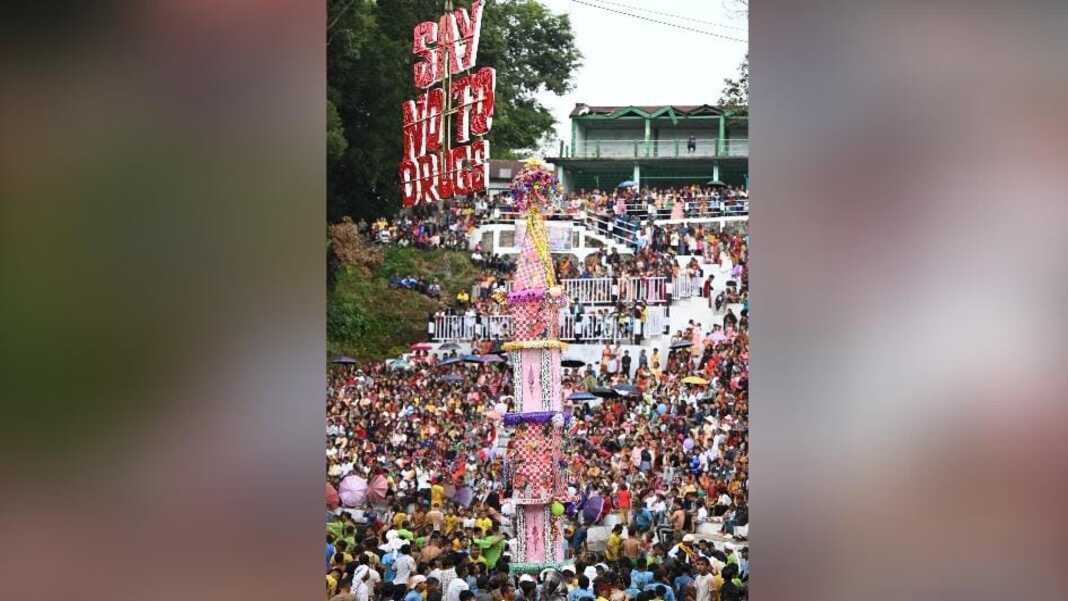 Conrad attends Behdienkhlam festival at Mukhla in West Jaintia Hills
Jowai, August 23: Chief Minister Conrad K Sangma attended the Behdienkhlam in Mukhla, West Jaintia Hills on Tuesday.
Sending his greetings to the people on this occasion, Chief Minister Sangma said it was a great pleasure to be part of the grand Behdienkhlam festival which was held after a two-year hesitation due to the pandemic.
So happy to attend Mukhla Behdienklam organized by Seiñ Raij Mukhla. I thank them for inviting me to celebrate with them.

Behdienkhlam is the most important dance festival of the Jaiñtia Hills Pnars of Meghalaya@PMOIndia @kishanreddybjp pic.twitter.com/8SBz6c8BK2

— Conrad Sangma (@SangmaConrad) August 23, 2022
"It gives me great joy to be part of this festival which celebrates our culture, our faith and the identity of the state and as a government we have always believed that we must support and promote the culture, heritage and the identity of the people through many programs and regimes," he said.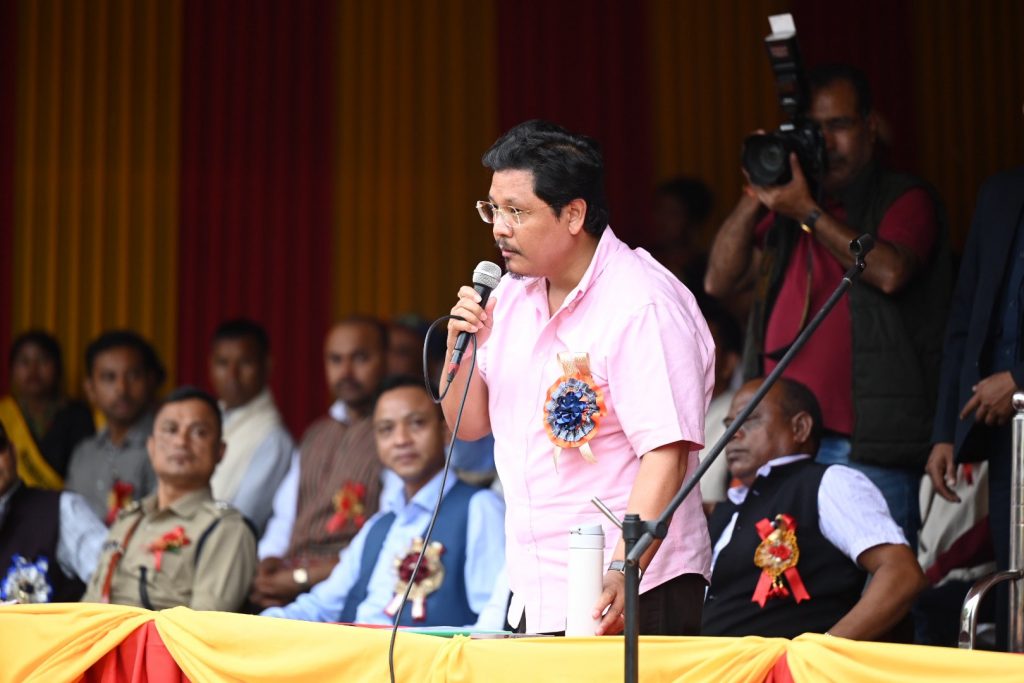 He also added that the government has always helped people to organize such festivals and also funded the improvement of infrastructure where these cultural festivals are held.
The Chief Minister also secured financial assistance to renovate the infrastructure of Sein Raid, Mukhla to ensure that the Behdienkhlam festival continues, thus preserving the traditional practices and also to attract more people and tourists to the festival.
Others present included Jirang MLA Sosthenes Sohtun, Jowai MLA Wailadmiki Shylla as well as members of the Jaintia Hills Autonomous District Council.