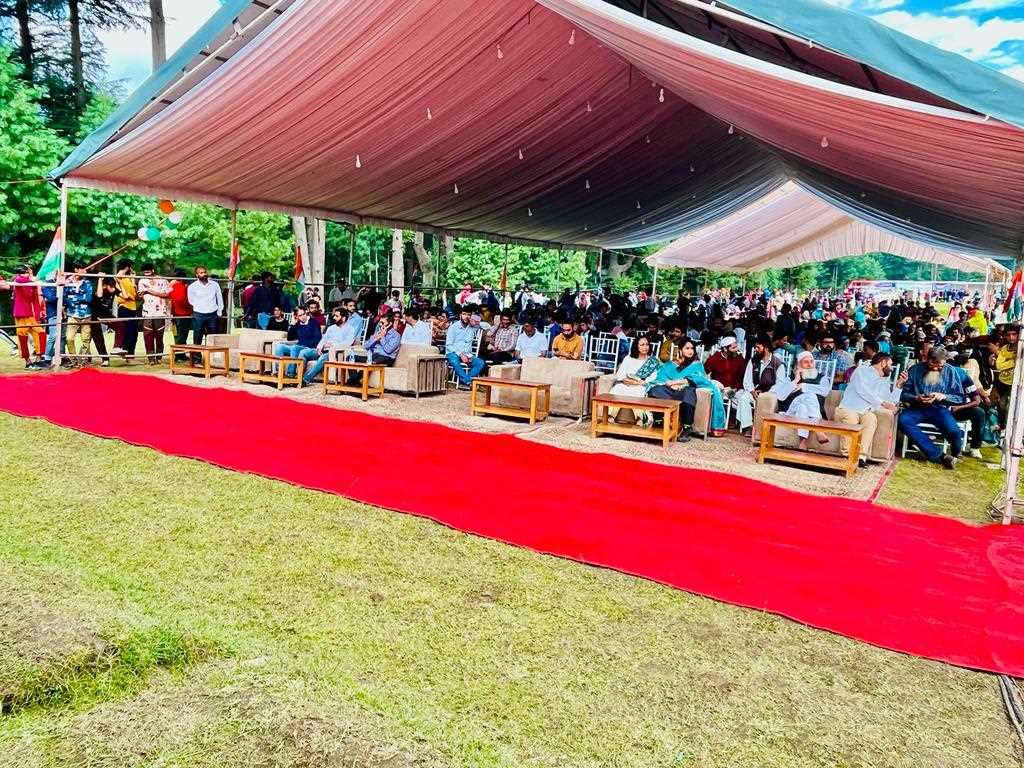 The army organizes a cultural festival in Tangmarg
The Bhadarkoot festival in the uncharted grasslands of Bhaderkoot, Tanmarg was celebrated with pageantry and grandeur by the Indian Army's 2 Rashtriya Rifle Battalion under the umbrella of the Kilo Force in conjunction with the J&K Ministry of Tourism. The objective of this festival was to promote and energize the local culture and to project the region on the tourist map of the country. The festival took place over two days, starting on August 27 and culminating with a grand finale on August 28.
The festival was inaugurated by Shri PK Pole, Divisional Commissioner of Kashmir in the presence of Director of Tourism, civil administration officials, police, local people and tourists. Speaking on this occasion, he pointed out that the number of tourists in the valley has increased. Civil administration and military efforts to map uncharted destinations are a welcome step. Such activities would certainly boost the local economy and job opportunities in the area.
Activities began with a traditional folk dance performance. The art and culture of the Kashmir valley were on full display. The audience enjoyed the Rouft dance, other folk dances, and musical performances by local artists and out-of-town guests. The festival also hosted famous Bollywood star and singers like Rajpal Yadav and the demonstration of martial arts and taekwondo by school children kept the audience spellbound. One of the highlights was the horse and mountain bike races, which were attended by tourists in large numbers. The audience was treated to local dances, music concerts, Gazals and live karaoke singing. Towards the end, the Veer Naris of the region were congratulated by Ms. Hina Shafi Bhatt, Vice President of KVIB. The festival certainly enhances the tourism potential of an unexplored destination like Bhaderkoot and attracts local and national tourists.