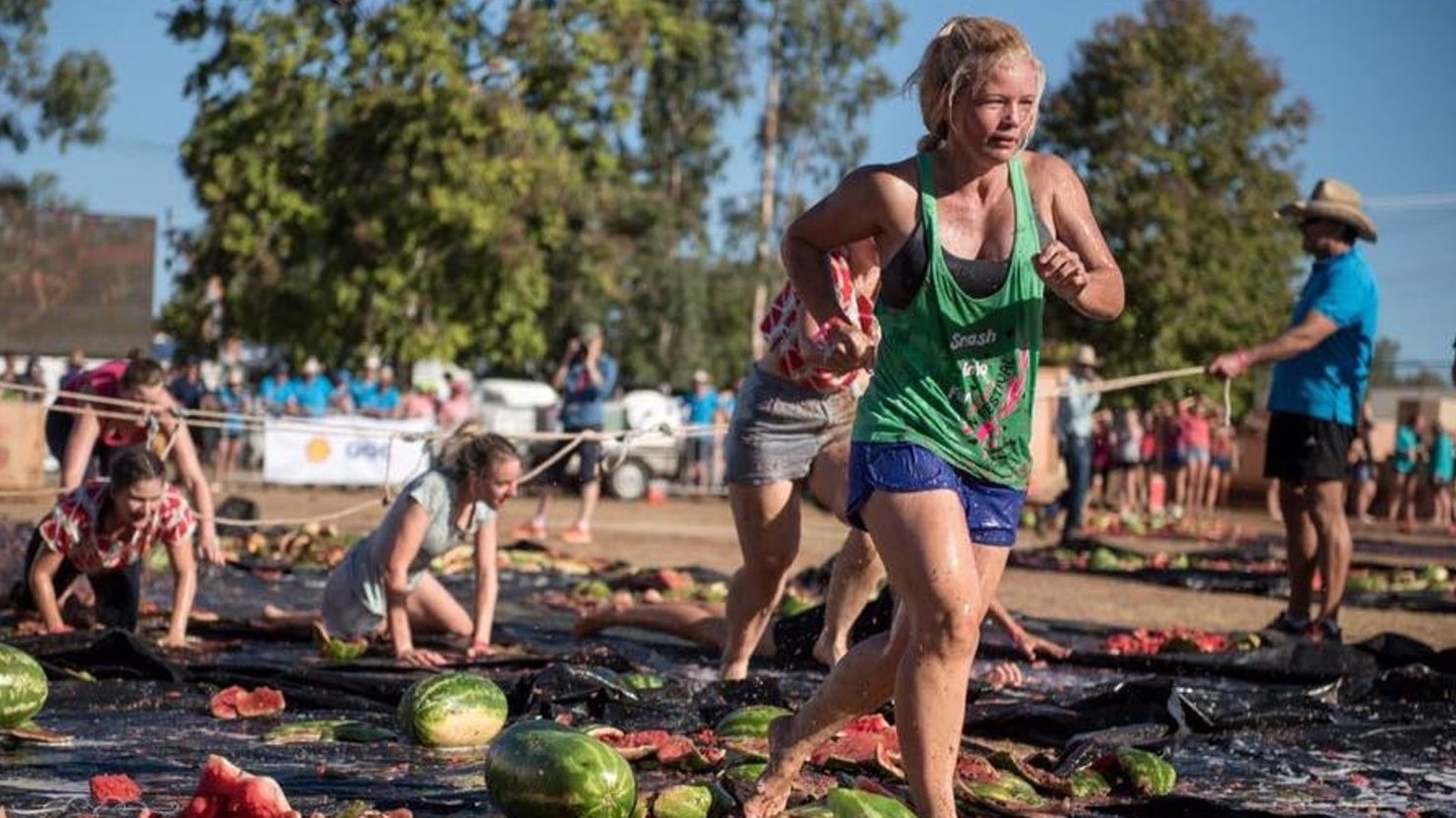 The unusual festival that replaces skis with watermelons
Welcome to the Chinchilla Melon Festival, a biannual event in Chinchilla, Australia, a community located approximately 186 miles west of Brisbane (per Melons Australia). With this region producing 25% of Australia's watermelons (per Queensland Museum), this festival seems like a perfect marriage of product and location with its operation since 1994. While its 2021 installment was canceled due to the pandemic, Rad Season says it will roll again from February 16-19, 2023. Now that you know where and when, it's time for a really good time. What does this Australian festival have to offer?
Queensland.com shares that some of the first things you're likely to encounter include a street parade down Heeney Street and an array of vendors along a market area where you'll find watermelon. If you really want to fit in with the crowd, you'll want to dress up for the occasion in one of the many melon-themed pieces of clothing, ranging from onesies and t-shirts to knit hats and handbags. And, yes, they have costumes for your dog too.
Now that you're in the right outfit, it's time to take part in some of the most extravagant melon-centric games. And, yes, one of them is wearing melons instead of skis – just one of many bizarre eating rituals around the world.